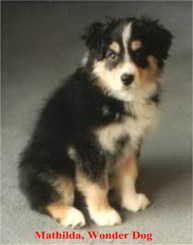 Law and its many connections -- law and literature, love, lollipops, & fun, law and everything else under the sun

Notes: 1) LawAndEverythingElse.Com & BurtLaw.Com don't solicit business for any law firm or give legal advice, other than that lawyers may be hazardous to your health. There are many more bad ones than good ones. Who can find a virtuous lawyer? Her price is far above rubies. It is easier for a camel to pass through a needle's eye than for a lawyer to inherit the Kingdom of Heaven. So saith the Lord. 2) In linking to another site or source, we don't mean to say we necessarily agree with views or ideas expressed there or to attest to the accuracy of facts set forth there. We link to other sites in order to alert you to sites, ideas, books, articles and stories that have interested us and to guide you in your pleasure-seeking, mind-expanding, heart-opening, soul-satisfying outer and inner travels.


"But Babbitt was virtuous. He advocated, though he did not practise, the prohibition of alcohol; he praised, though he did not obey, the laws against motor-speeding; he paid his debts; he contributed to the church, the Red Cross, and the Y. M. C. A.; he followed the custom of his clan and cheated only as it was sanctified by precedent; and he never descended to trickery -- though, as he explained to Paul Riesling:
'Course I don't mean to say that every ad I write is literally true or that I always believe everything I say when I give some buyer a good strong selling-spiel. You see -- you see it's like this: In the first place, maybe the owner of the property exaggerated when he put it into my hands, and it certainly isn't my place to go proving my principal a liar! And then most folks are so darn crooked themselves that they expect a fellow to do a little lying, so if I was fool enough to never whoop the ante I'd get the credit for lying anyway! In self-defense I got to toot my own horn, like a lawyer defending a client -- his bounden duty, ain't it, to bring out the poor dub's good points? Why, the Judge himself would bawl out a lawyer that didn't, even if they both knew the guy was guilty! But even so, I don't pad out the truth like Cecil Rountree or Thayer or the rest of these realtors. Fact, I think a fellow that's willing to deliberately up and profit by lying ought to be shot!'"