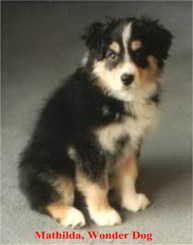 Law and its many connections -- law and literature, love, lollipops, & fun, law and everything else under the sun

Notes: 1) LawAndEverythingElse.Com & BurtLaw.Com don't solicit business for any law firm or give legal advice, other than that lawyers may be hazardous to your health. There are many more bad ones than good ones. Who can find a virtuous lawyer? Her price is far above rubies. It is easier for a camel to pass through a needle's eye than for a lawyer to inherit the Kingdom of Heaven. So saith the Lord. 2) In linking to another site or source, we don't mean to say we necessarily agree with views or ideas expressed there or to attest to the accuracy of facts set forth there. We link to other sites in order to alert you to sites, ideas, books, articles and stories that have interested us and to guide you in your pleasure-seeking, mind-expanding, heart-opening, soul-satisfying outer and inner travels.


I can wade grief,
Whole pools of it, --
I知 used to that.
But the least push of joy
Breaks up my feet,
And I tip -- drunken.
Let no pebble smile,
探 was the new liquor, --
That was all!
Power is only pain,
Stranded, through discipline,
Till weights will hang.
Give balm to giants,
And they値l wilt, like men.
Give Himalaya, --
They値l carry him!
--Emily Dickinson